We Know Your Home or Business is Important to You
Trust the experts Kodiak Concrete Coatings for all your Concerete Coating Needs!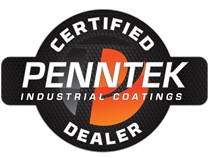 It Was a Great Experience!
"Talk about an easy process to totally transform the look of our shop! My only regret is not calling Kodiak Concrete Coatings sooner. Their chip floor coating looks amazing and we would highly recommend them to anyone"
"Brooks and their crew were great. Very fair and professional, they did a great job on our garage floor coating. Just beautiful!!!"
It Was a Great Experience!
"Talk about an easy process to totally transform the look of our shop! My only regret is not calling Kodiak Concrete Coatings sooner. Their chip floor coating looks amazing and we would highly recommend them to anyone"
"Brooks and their crew were great. Very fair and professional, they did a great job on our garage floor coating. Just beautiful!!!"