Don't replace damaged concrete when our repair,
solutions can make the surfaces look new again!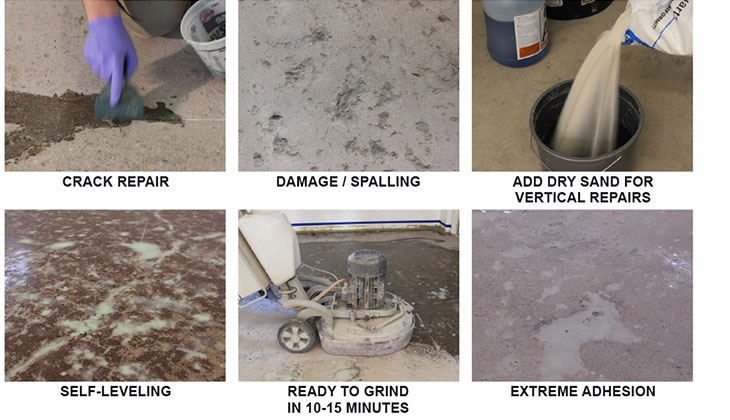 When it comes to making concrete repairs, you may have a few options to choose from, but none can offer the durability and versatility of Kodiak Concrete Coating's Penntek Industrial Coating's CR Mender. This cost-effective solution can be used for cracks, vertical concrete repair, damaged step repair, and more. If you're planning on coating any concrete, having our repair system applied first will create a smooth surface for a longer-lasting finish.
Cost-Effective Concrete Floor Repair Coating
Damaged concrete is unsightly, and even though the damage is sure to get worse over time, many homeowners aren't sure how best to proceed when a crack appears. With our concrete floor repair coating, you'll regain the smooth surface that you want, and the damage won't even be noticeable!